Important Notice - The Official Lloyd Mats Factory Store
Lloyd Mats is a California company with its sole manufacturing operation in the city of Los Angeles. Per order of the State of California we have suspended our mat manufacturing operation due to the Covid-19 epidemic.
Any new orders placed will be held in queue until we are able to resume manufacturing. Customers whose orders were placed between 3/17/20 and 3/20/20, that have not already shipped, will be contacted and we will complete production of those orders as soon as production resumes.
We apologize for any delays and appreciate your understanding during these difficult times.
The Lloyd Mats Team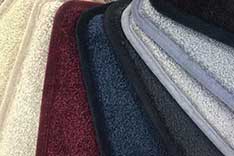 Carpet Mats
Custom Fit
Custom fit car, truck & SUV floor mats in 6 carpet qualities, over 100 colors.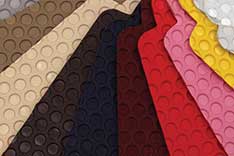 ALL WEATHER MATS
Stylish Protection
Custom fit All Weather floor mats for car, truck & SUV in 3 rubber mats materials and 13 colors.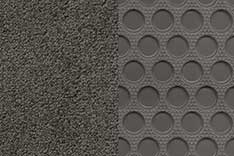 MAT COMPARISON
Countless Options
Compare all of our custom fit floor mats.
Made In America
Proudly made here since 1978. 100% employee owned and Dedicated to the finest car mats.